2 tags
Scott Treleaven "All-Nite Cinema" @ Invisible...
One of the first things they disabuse you of in Art History 101 is the notion that abstract art represents or refers to something "out there in the world." Only the naive viewer looks for a worldly referent in abstract work. The emptying out (or filling up) of a picture with abstract marks and spaces is intended to offer artists the opportunity to explore painterly problems without...
3 tags
1 tag
6 tags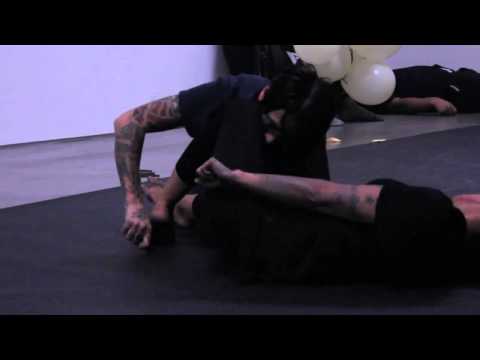 1 tag
3 tags
2 tags
Watch
August 9, 2012 at Los Angeles Contemporary Exhibitions Curated by Robert Crouch Audio by Lawrence English Filmed and Edited by Cindy Yeh
5 tags
Watch
Artists Sheree Rose was collaborator, partner and dominatrix to American performance artist and poet Bob Flanagan. He Has Risen, She Has Risen Rose is in conversation with poet and writer Bruna Mori and artist Joseph Santarromana, Rose talks about her life and career with Flanagan and her work and healing after his passing. Produced by Bruna Mori and Joseph Santarromana Audio recorded...
3 tags
These are all of the places mentioned places...
Sauerland Kashubia Bissau Ramkau Viereck Brentau Dirschau Karthaus black forest of Goldkrug Bissau-Abbau South Africa Egypt Mottlau island of Troyl Częstochowa Poland[[MORE]] Modlin the Bug River West Prussia Niemen the Bobr the Bug the Vistula Thorn Schichau Kiev the Pripet Weslich Neufahr the Dead Vistula Einlage Käsemark Letzkau Czattkau Pieckel Mazowsze Wloclawek Schwetz the Dnieper Stettin...
3 tags
Watch
B!RDBRA!N (Addendum) by Emily Mast with Antonio Cisneros (camera) and Megan Daalder (editing).
3 tags
1 tag
3 tags
Watch
Music: Ben Vida & Greg Davis Video: Charles Barabé Ben Vida & Greg Davis - Working Models (LDE 040) Los Discos Enfantasmes 2013 losdiscosenfantasmes.com
5 tags
Double Negative
In May 2012, MoCA opened an exhibition on Land Art. It focused on the movement's early years in the 1960s to mid-1970s before it became an institutionalized artform.  In 1969, sculptor Michael Heizer completed Double Negative, now considered to be a pioneering and seminal work of the movement. The piece consists of two long trenches that cut through the eastern edge of the Mormon mesa in...
1 tag
3 tags
2 tags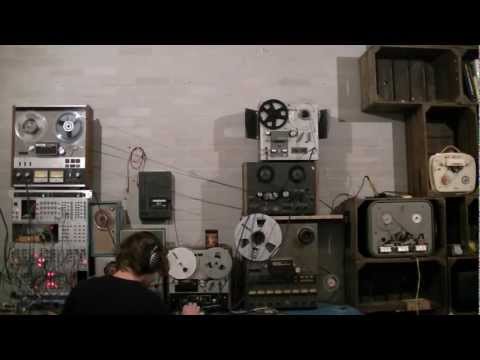 1 tag
"The Color of Plummet"
"And here, between the boat slips, icy emaciations Past blackness somehow, the color of plummet…" That's the last stanza (of four) of Christian Wiman's translation of Osip Mandelstam's "Today Is All Beak". Sure, I know how to fall down. But the straightforwardness of those last four words made me think that perhaps "the color of plummet" is a...
5 tags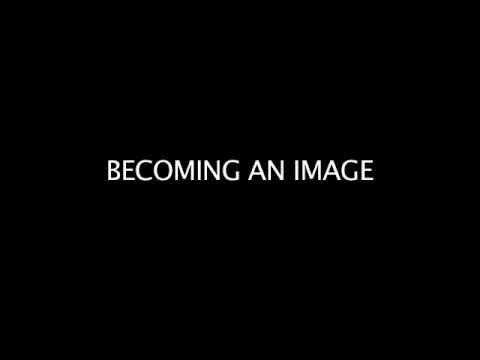 1 tag
2 tags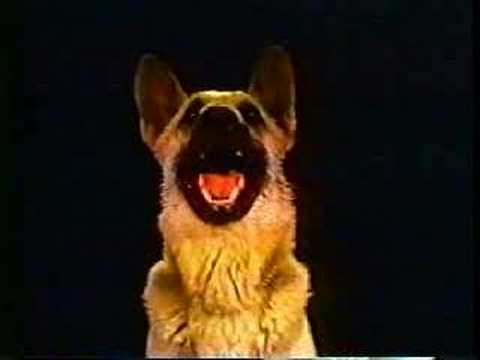 3 tags
6 tags
London, UK
London Part VI I forgot to mention earlier that I did in fact find a small area in Central London that was not completely cleaned up. I am assuming the city officials decided to preserve the area from the clean up because of the platform it gave for children to interact at. Located in Waterloo London, this area is famous for the London Eye, the Westminster Bridge, and Big Ben. The charming...
1 tag
8 tags
London, UK
London Part V In my previous post I discussed my research at the White Chapel Gallery on Protest and Survive and the installation of Bridge! and how the exhibition conveys awareness of political consciousness. In addition I visited Freedom Press the last radical bookstore in London located in alley right next to White Chapel. You would honestly just miss the turn if you didn't peak down this...
7 tags
"I'm a lucky duck. I was invited."
When the Bears played (and demolished) the Cowboys earlier this season on Monday Night Football, Mike Tirico made it a point to emphasize the art that hangs all over Cowboy Stadium. Specifically, he wanted to point out Jenny Holzer's contribution to the scene: she wrote some new Truisms to be displayed on the world's largest video monitor (it hangs over the playing field). It would...
10 tags
London, UK
London Part IV In contrast with the realms of institutional galleries, points of social improvements in the London art scene have been slowly identified as combining forms of engagement specifically in exhibitions. One example of the aforementioned phenomena is the exhibition titled Protest and Survive from 2000 by curator Matthew Higgs and artist Paul Noble, which focused on a call for social,...
4 tags
6 tags
London, UK
London Part III In addition I saw that a majority of the pieces that made up Bricklane were primarily portraits, or very large pieces. A specific artist I recognized was C215, however he doesn't reign from London but Paris so I was very excited to his work digested in another city. C215 does intimate colorful stencil portraits of individuals who are forgotten possibly refugees, street children...
3 tags
When LACE brought Derek Bailey here to play in...
It was music. And it was actual Art.   In the intervening years, it seems that most cultural institutions have decided not to encourage concerts of music that is also Art, but instead to simply pay lip service to the myriad advances made in music over the last 160 years, and, when they have the time, to exhibit and endorse selected pieces of "sound art". The Museum of Contemporary Art...
10 tags
London, UK
London Part II By word of mouth I was introduced to Bricklane in Shoreditch, this part of the city closely resembled Brooklyn, New York. To me it seemed like the core of the vibrant city, away from the 'cleaned up' central London you could imagine the shift in what made up the area. Luckily, I was introduced to the area when the weekly Sunday market was in full effect. Crowds flooded the streets...
3 tags
1 tag
5 tags
London, UK
London Part I Known as one of the most visited cities, in addition to being identified as one of the art capitals of the world: London's intense realm of institutions, culture, and history make up the cities finest appeals. Upon my arrival to London my goal was to address the physical environment of the fast paced city and experience momentary interaction with pieces of public work that are a...
3 tags
4 tags
Watch
Poetry Is Dead, I Killed It. from Mathew Timmons on Vimeo. Poetry Is Dead, I Killed It. Insert Blanc Press Movie by Nick Flavin, Ben Rodkin, & Mathew Timmons. Sound recorded by Sonia Parada. Featuring Vanessa Place & Ben White. Also appearing: Amanda Ackerman, Mashinka Firunts, Danny Snelson, Joy Decena, Teresa Carmody, Harold Abramowitz, Jackqueline Frost, Kim Calder, Andrea Quaid,...
12 tags
Amsterdam, Holland
Amsterdam Part V Another gallery I visited in Amsterdam was space W139.I came across the Dutch Art Map, which lists various art related institutions, events, and alternative spaces all across Holland. Ironically, located just between the City Centre and the Red light District, this once squat is now an alternative space for contemporary art that provides "room for risk". I became intrigued with...
6 tags
Amsterdam, Holland
Amsterdam Part IV Erected from just around the corner from GO Gallery, the photo above is a mural done by the street artists The London Police. Created in the city centre of Amsterdam, the Jordaan District, this mural is just one of the many stories of how the community raised their voices to the city council (Gemeente) in order to demand the preservation of art in public spaces. The space given...
6 tags
Amsterdam, Holland
Amsterdam Part III Below is the interview I did with Oscar, one of the organizers of the collective Amsterdam Street Art and director of GO Gallery. I asked him various questions pertaining to the annual ASA festivals and the way in which ASA activates street art to the public of Amsterdam. Some of the questions I discussed were: How can participation be integral in the street art festival of...
4 tags
Amsterdam, Holland
Amsterdam Part II With my new knowledge of free zones, I was motivated to parallel local galleries with the squats I encountered. The first gallery I visited was GO Gallery whose current exhibition on display was called Inside Outside. The gallery attendant informed me of the current exhibition's theme was the unity of street artists. On display were various mediums with artists from Los Angeles,...
4 tags
Amsterdam, Holland
Amsterdam Part I Known to be one of the richest cities in the world, my first stop was Amsterdam. I wanted to start my trip here primarily because of the vibrant urban and unique villages that make its location in Europe like no other. In addition to its unique settings, its acceptability of normal laws are unlike any other locations or that's what I thought. I found that Amsterdam's metropolis...
7 tags
Exploring Spaces
Hello CLOSER! My name is Chloe Van Stralendorff and I'm one of nineteen interns this summer at LACE. In addition to my experience at LACE I was granted the Sis Grenalde Travel Fellowship through Moore College of Art & Design, to travel to three art thriving European cities: Amsterdam, London, and Paris. I hope on this trip to interpret work that contributes to an ongoing dialogue with members...
6 tags
4 tags
6 tags
7 tags
8 tags
3 tags
1 tag
Watch
Staalplaat Soundsystem in Los Angeles